Åland's maritime spatial plan
Åland's maritime spatial plan (MSP), adopted by the Government of Åland on 18.3.2021, describes the utilization possibilities for Åland's public waters, which are managed by the Government of Åland. The plan does not include private waters.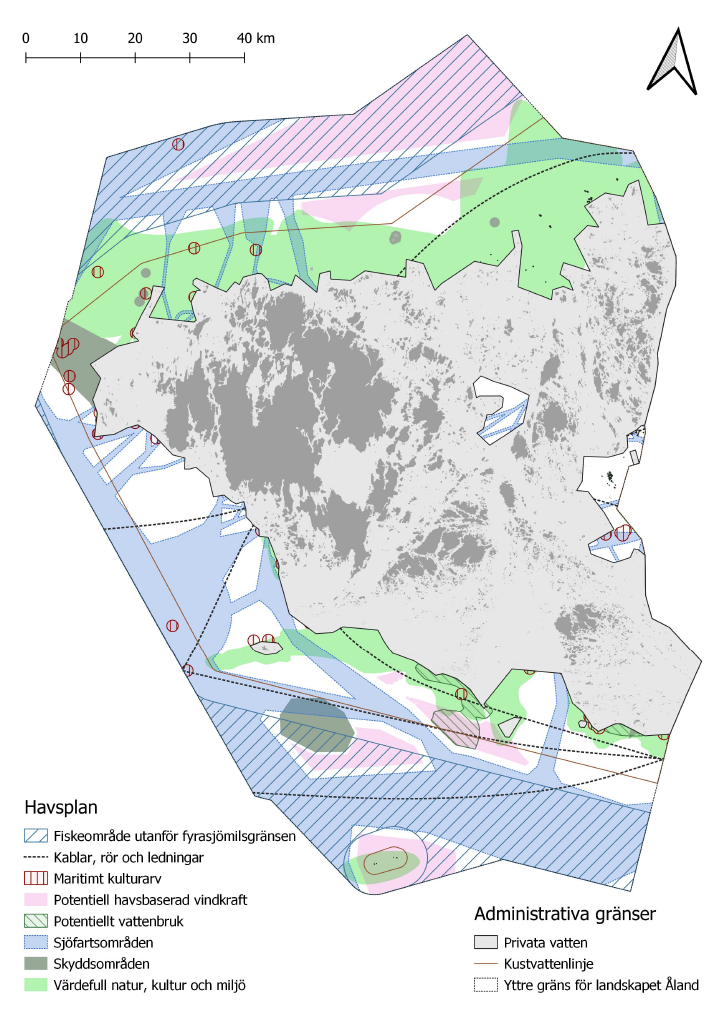 In accordance with Directive 2014/89/EU of the European Parliament and of the Council on the establishment of a framework for maritime spatial planning, all member states are required to develop a maritime spatial plan. The purpose of the MSP is to promote sustainable growth in maritime economies, sustainable development in maritime areas, and sustainable use of marine resources. As Åland has legislative authority in matters of energy, planning, construction, and the environment, the Government of Åland fulfilled its obligation by developing an MSP for its public waters.
During the preparation of Åland's MSP, various intended uses for the maritime areas were taken into account. Areas of significant natural, cultural, and environmental value were identified. Additionally, maritime areas suitable for offshore wind power production were identified based on multiple criteria. The Åland's MSP includes a total of six energy areas, covering a combined area of 1007 km². The Sunnanvind project is specifically working with the two northern energy areas designated in Åland's MSP, totalling 674 km².
The maritime spatial plan is available on the Government of Åland's GIS-platform.
The following documents are part of the maritime spatial plan: